BACK TO ALL CATEGORIES
Vissing Park
Project Details:
Landscape
Construction Administration
Landscape Architecture
Architectural Consulting
Positive Transformations
This multi-faceted design transforms the existing Richard L. Vissing Park from an overgrown, neglected and crime-ridden property into a vibrant, modern and desirable destination.
Park South incorporates a new softball complex for adult league play, complete with pressbox, concessions, sports lighting, batting tunnels, practice greens, sitting areas, playground and walking pathways. Park North is comprised of a multitude of public amenities, including two shelter house pavilions, restrooms, basketball courts, playground, open lawns, terraces and accommodations for a future dog park.
The entire park takes advantage of its natural setting by incorporating such sensitive environmental features as a stream riparian zone, bio-retention pond, bio-swales, rain chains, native plantings and woodland walking trails.
click here to view 3D animation.
"I consider the changes to this park to be a real asset to the people of Jeffersonville and to our community"
- John Brian, Autumn Ridge Resident
Project Details:
Landscape
Construction Administration
Landscape Architecture
Architectural Consulting
SIMILAR PROJECTS BY CATEGORY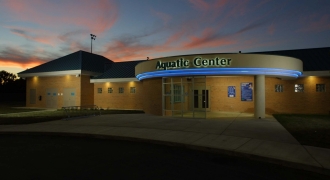 Landscape
Jeffersonville Aquatic Center
Laughter on a Hot Summer Day This is not just a public swimming pool. Designed for recreation, wellness exercise, and athletic ...
VIEW PROJECT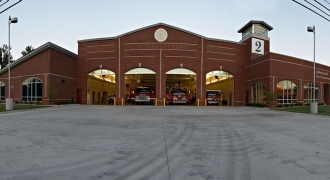 Government
Jeffersonville Fire Station No. 2 & Headquarters
When Others Rush Out… Garnering awards from both the Indiana Concrete Masonry Association and Kentuckiana Masonry Institute...
VIEW PROJECT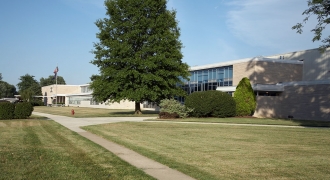 Education
Mitchell High School
Extreme School Makeover A new exterior and athletic entry refreshed this 1960s era building. Mechanical, plumbing, electrical, ...
VIEW PROJECT
SIMILAR PROJECTS BY SERVICE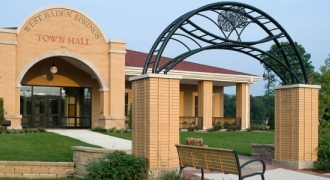 Government
West Baden Springs Town Hall
Time Traveling The Town Hall is an emulation of a century old grand hotel declared in 1902 to be "the Eight Wonder of the...
VIEW PROJECT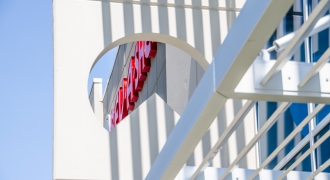 Industrial
Rev-A-Shelf
New headquarters and distribution center
VIEW PROJECT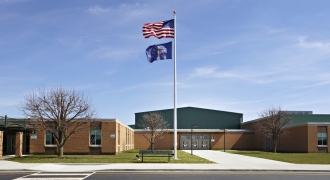 Education
South Ripley Jr./Sr. High School
Mind, Body and Spirit New gymnasium, kitchen, cafetorium, media center, science labs and Ag Shop at South Ripley were accompani...
VIEW PROJECT