SHOW ALL CATEGORIES
Government
Projecting a Community's Image
Public safety, administration, and community service are all supporting the quality of life for the citizens. Today the challenge is balance between quality facilities and available funding. We create functional and impressive facilities, yet economical for the taxpayers with long lasting value.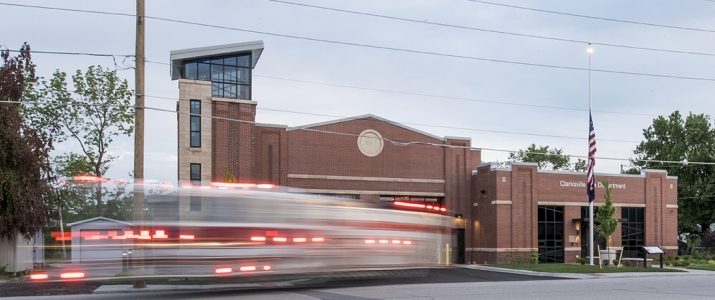 Government
Clarksville Fire Station #1
Clarksville Fire Station No. 1 replaced the Town's former outdated station with a new facility. The new station has helped to improve service to the Town's developing and reemerging South End. Station No. 1 houses Clarksville Fire Department's fire boat, and a lake adjacent to the ...
VIEW PROJECT
LOAD MORE