Our Team
BACK TO OUR STAFF
Nick Ehret, AIA, LEED GA
Architect
nick.ehret@koverthawkins.com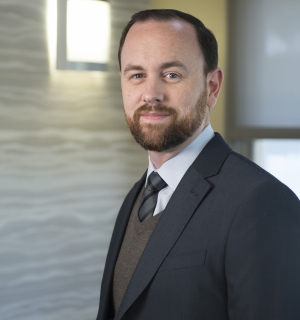 Nick joined Kovert Hawkins in March of 2017, as a Registered Architect. He has brought a tremendous amout of experiece and talent to our design team. He has over 15+ years of experience in the field, which include; educational, healthcare, community, commercial, manufacturing, residential, and government projects.

He has helped multiple organizations develop their national design standards for building projects.
He is skilled with technology and its use in architecture and graphic design.
His responsibilities have included schematic design, design development, computer renderings, construction documents, construction administration and project management.
He has been involved in various projects with Kovert Hawkins, thus far, which include:
Boys and Girls Club Renovations, Corydon, IN
Eagle Place Apartments Renovations, Loogootee, IN
Trent Nichols Independent Living Renovations, Salem, IN
Springer Insurance Office and Apartments Renovations, Orleans, IN
Prior to joining the Kover Hawkins team Nick's experience:
Design and Development of 2 prototype K-6 Schools in Carlsbad, NM (2014-2016)
Design and Development of K-6 School in Belen, NM (2014-2016)
Design and Development of Transportation Hub for Rio Rancho Public Schools, NM (2015-2017)
Development and Updating of National Prototype for Davita Dialysis (2006-2014)
Career Highlights:
Associated Builders and Contractors, Inc.
Award of Excellence for Design of 110,000 sf Electronics Manufacturing Facility (2005)
Design Team, which won competition for 500,000sqm Biotech Center in Beijing, Ching (2002)
Design Team for competition Busan, Korea - Entry made the cover of Architectural Record (2001)